Opera-performance
Jules Fischer & Matilde Böcher

60 min. piedestals, ceramics, sent and water.

Text: Sapfo / Mette Moestrup
Operasinger: Signe Asmussen
Percussion: Jaleh Negari
Performers and singers: Ani Bigum Kampe, Julienne Doko, Kai Merke, Olivia Riviere, Lisen Pousette and Klara Jensen De Lopez
Costumes and styling: Puer Parasitus

Info: Dryppende Stof is a contemporary take on a sapphic community. The piece takes us through feelings of love, ectasy, loss, grief, pain, loneliness and longing in a setting of many feminities, bodies and genres. Opera, drums, complex choir compositions, queer intimacy, rave inspired choreographies and a ritualistic relation to eroticism and nature embody Sapphos words from 620 BC in the great hall of Glypoteket in Copenhagen.


Video installation based of the performance VANITAS
13 min.

Info: Flowers wither, fruit rot and glass break. Nothing is forever. The title VANITAS refers to baroque still life paintings where the things around us are staged to symbolize both impermanence and vanity. The performance VANITAS will take you into a dark and dreamy world of queer bodies and symbols ruled by change. Here you will meet the precariousness of finding intimacy and meaning in a landscapes dictated by binaries.

VANITAS is performed by professional dancers, performers and singers to a poetic sound collage of popmusic. The performance is filled with ambivalence and everything is in a constant state of transformation.

This performance is a tribute to queer and trans communities everywhere and to those who most be in flux to be whole.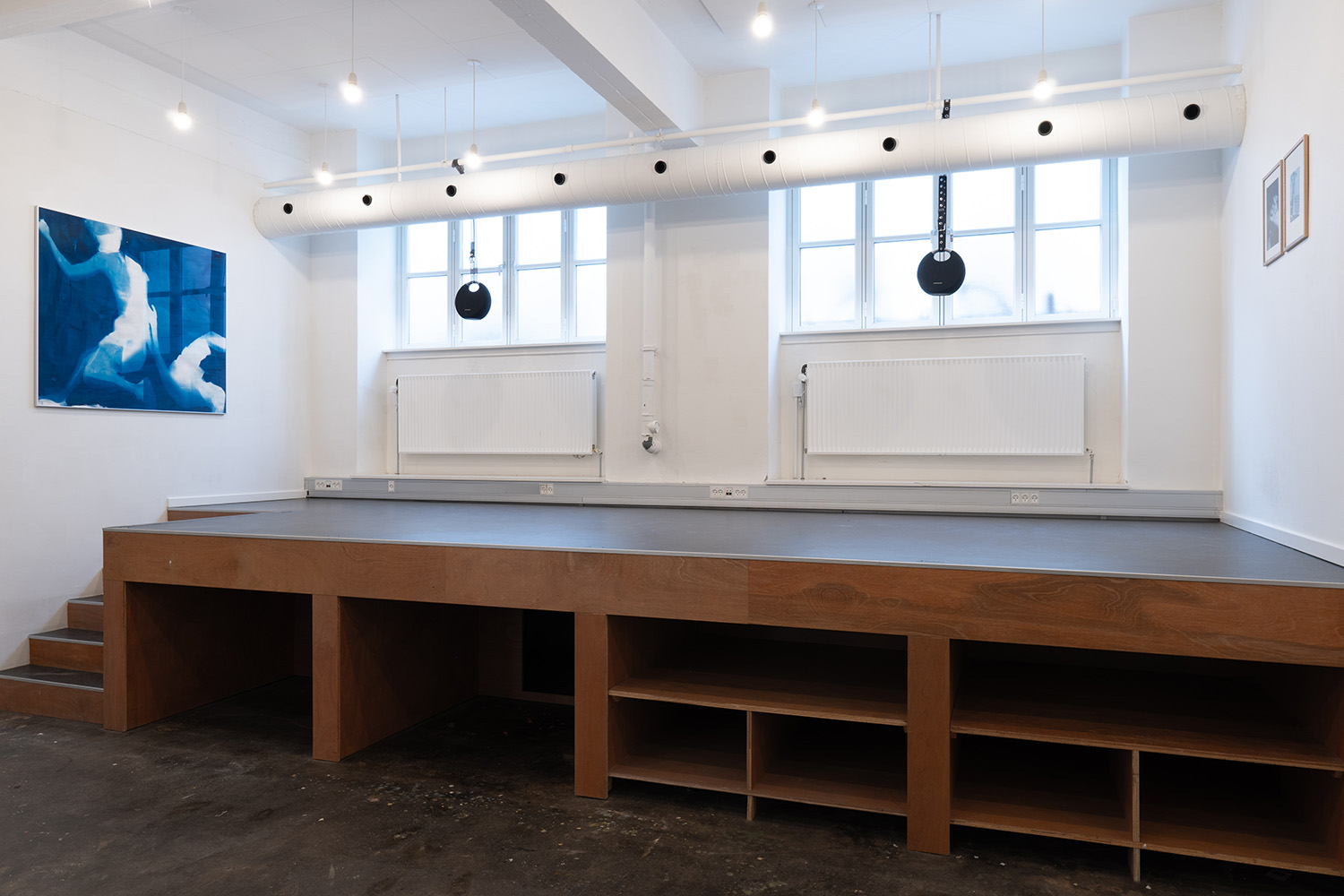 Cyanotype on paper
by Jules Fischer

Location: Open studio 2020, Bikubenfonden


Info: Cyanotype on paper is an research on bodies in time. It is inspired by Ocean Vuong's "Someday I'll love Ocean Vuong", where he writes:

"The most beautiful part of your body
is where it's headed. & remember,
loneliness is still time spent
with the world"

Performance
by Jules Fischer & Anna Moderato

Duration: 60 min.

Made and performed in collaboration with: Isolde Daun, Nanna Stigsdatt, Lydia Östberg Diakité, Emilie Gregersen, Karin Bergma, Olivia Riviere and Mattias Agerskov.

Info: Zombiehand was performed at Tranen, a gallery space situated within a public library in Hellerup, Denmark. The performance is without a central perspective and takes place in a revolving door, in the cafe, on the balcony, in the elevator, in the staircase and in the main exhibition space. It consists of a set of short choreographies, scores, tasks, a conversation, a talking choir and pop-music excerpts that loop in different constellations. All material is found in our day to day life, the surrounding library, youtube videos, TV, radio, on the bus or on the streets. According to an inner logic the performance unfolds in a new way each time it is played and the audience is the editor. ZOMBIEHÅND is a display of detachment, broken relations, broken hearts and loneliness. The gestures, speech, walks, conversations insinuate communication but instead highlight distance and otherness. The title refers to a condition where the hands are not able to operate touch screens.

Photos: David Stjernholm