IT DOESN'T LOOK LIKE ANYTHING TO ME
2022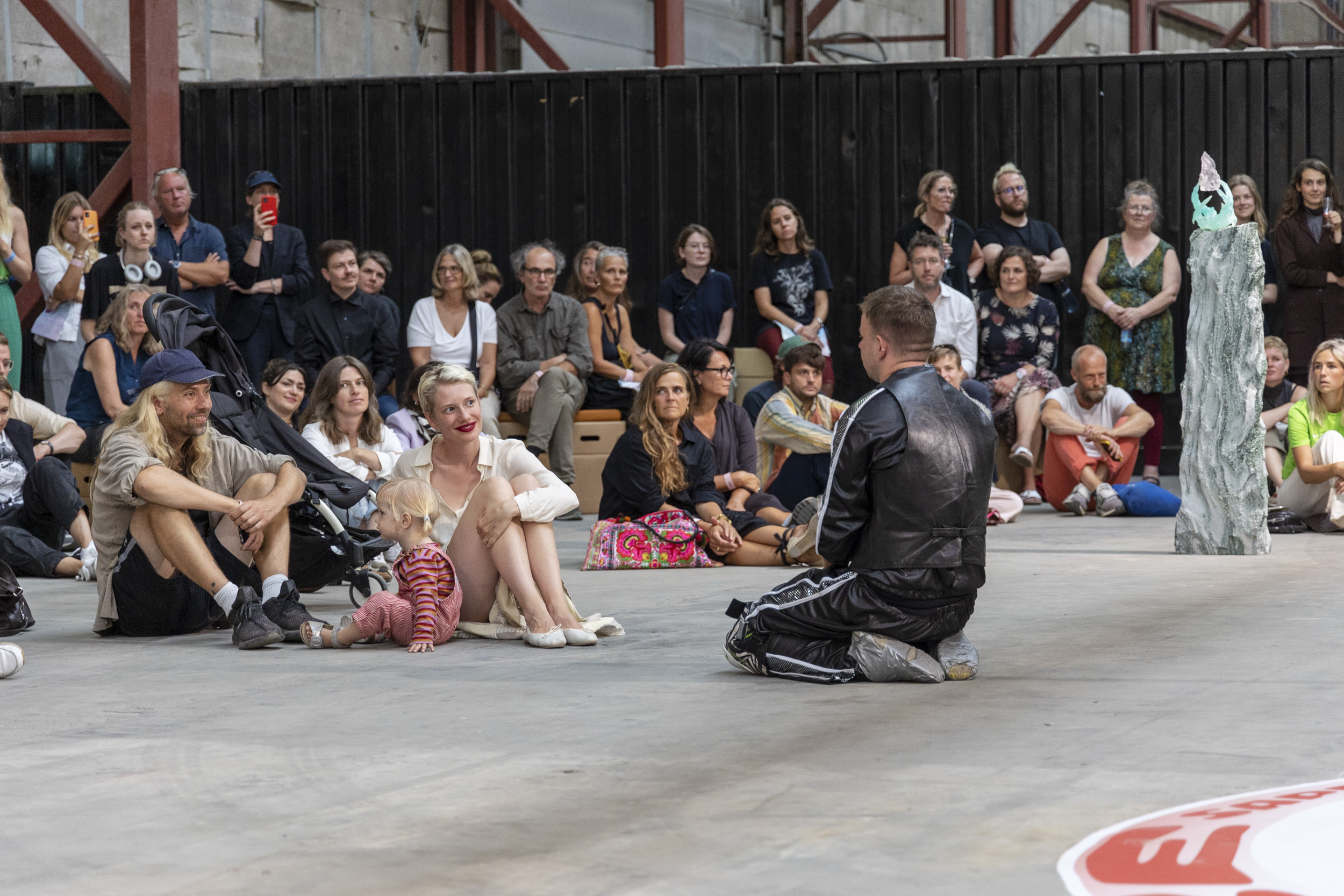 IT DOESN'T LOOK LIKE ANYTHING TO ME
30 min.

The title refers to the sci-fi series Westworld. The phrase is a fail-save response to encounters which make the hosts (robots) question their own reality. (In the setting of an Art Fair one might wonder who are hosts and who are guests?)

The movement material is searching for vulnerability and softness in found material from sports, movies, folk dance and everyday gestures. The fragments are looped and mixed with phrases developed by the performers into a slow choreography. The piece is playing with ambivalence and illegibility as an escape from binaries, while questioning hegemony is a "natural" trait.

Choreography: Jules Fischer
Performers: Andreas Haglund, Beck Heiberg, Jupiter Child, Sall Lam Toro
Composer: Josefine Opsahl
Cello: Hrafnhildur Marta Guðmundsdóttir
Costumes: Camilla Lind

Comissioned for Enter art fair 2022 as part of the program Tales of love and fight curated by Irene Campolmi.